Top Dominican official says govt. supports natural gas projects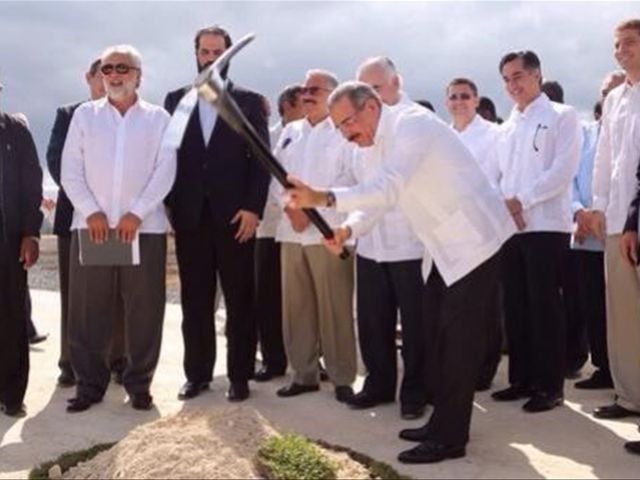 Santo Domingo.- Industry and Commerce minister José Del Castillo on Sunday said Dominican Republic needs to continue diversifying energy and fuel markets, and said he supports the construction of the proposed natural gas import terminal and storage facility in San Pedro (east) by the company Antillean Gas.
The Antillean Gas facility, whose groundbreaking was headed by president Danilo Medina last year, is being built at a cost of US$ 300.0 million.
When asked why some sectors which oppose the project, the official said, "there's no economic or strategic reasons to oppose a project that allows greater diversification and flexibility of power generation park, and which is an alternative to supply and store natural gas that should lead to lower fuel prices, both for use in generation and for industrial and vehicular consumption, especially when today we rely on only one supplier which exerts a dominant position in the market which supplies natural gas. "
"The promoters of this project are important participants in the country's fuel energy production and distribution market, whom may combine the expertise, infrastructure and the necessary supply scale infrastructure which would ensure the feasibility of a project this breadth," the official said.
The CEO of the State-owned Electric Utility (CDEEE) agrees
Rubén Jimenez Bichara has recently said that the country needs a solution to convert the East region's power plants.
Power plant and storage site for the Northwest
As part of the thrust of natural gas, the California based North Energy Central (NEC) last year announced the acquisition of lands to build a liquefaction facility in Louisiana, as part of their proposed power plant and storage complex at Manzanillo, Montecristi (northwest).