Official says work on overpasses advance in the capital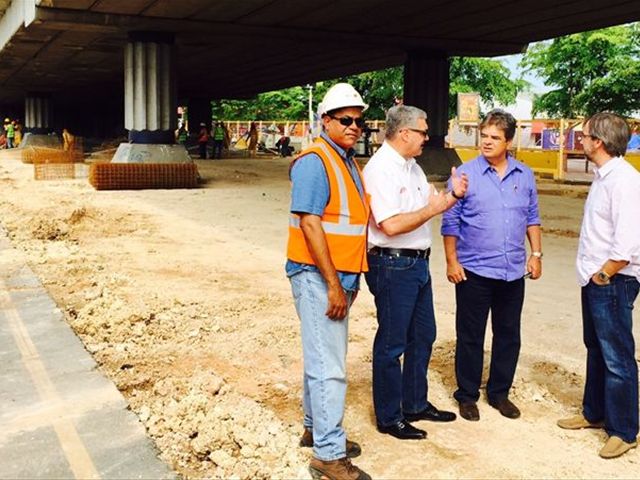 Santo Domingo.- Public Works minister Gonzalo Castillo on Saturday inspected the Duarte Corridor 2 road works being built in several parts of the capital, including overpass at 27 de Febrero and Privada avenues and several U-turns at Kennedy Av., between Lope de Vega and Tiradentes.
He said the work advances and will ease vehicle traffic in Santo Domingo.
In a statement, Public Works said executives of the contractors Odebrecht and Estrella accompanied Castillo, to discuss the details of the prolonged work schedule.
"Every workday citizens can observe dozens of work crews and heavy equipment, moving in different aspects of the construction, which will benefit motorists by promoting fuel economy and shorter travel time," Castillo said.