US envoy heads Dominican delegation at Maryland trade summit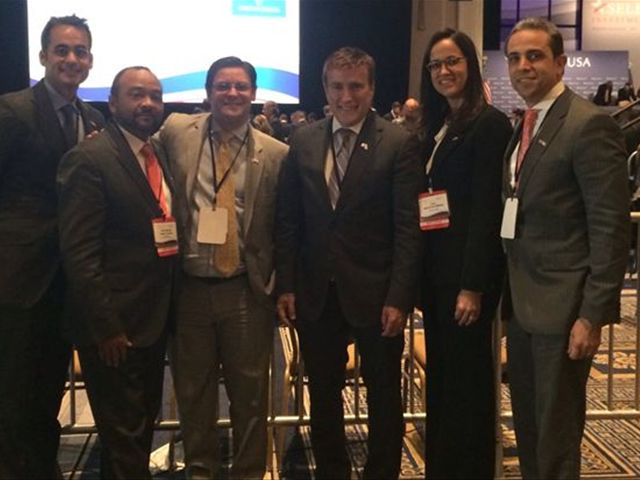 National Harbor, Maryland.- US ambassador James W. Brewster headed a delegation of representatives from Dominican companies which attended the 'Select USA' Business Summit from March 23 to 24 at the Gaylor National Resort and Convention Center in National Harbor, Maryland.
SelectUSA offers participants the basic tools, information and contacts investors need to progress in one venue.
Around 2,500 participants attended the event in 2015 including investors from 60 countries with myriad investment opportunities throughout the US.
During the fair the Dominican delegation discussed ??economic development with experts from across the United States. They also learned about the most important issues facing investors today through a series of talks by prominent business leaders and government officials.
"With a rebounded economy and solid foundations which will ensure significant growth in the coming years, the US has become the top destination for international companies seeking to do business and identify new investment opportunities, facilitating the right climate for strong systems of protection for copyright and commitment to innovation," the US envoy said in a statement.
"The United States' domestic market stands out for counting on millions of global consumers through free trade agreements."