Haiti, Dominican officials meet to seek sweeping pacts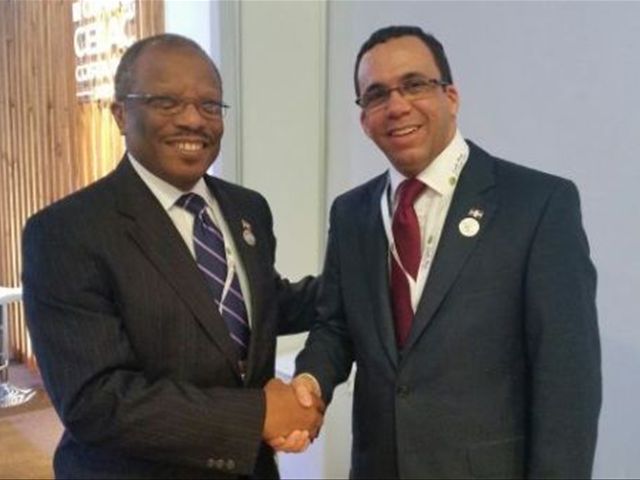 Santo Domingo.- Dominican Foreign Relations minister Andrés Navarro and Haiti counterpart Pierre Duly Brutus will head a meeting of the Joint Bilateral Commission today Friday to look for ways to strengthen diplomatic ties, development, security, immigration, agriculture and investment in both countries.
The meeting between expanded Dominican and Haitian delegations is set for 11am in the Foreign Affairs Ministry, and will follow up on agreements reached at the last meeting in the town of Jimaní last March 13, and the recommendations from the Joint Bilateral Commission's 6th meeting, in Port au Prince.
The meeting that includes senior Haitian and Dominican government officials will be kicked off by the Agriculture ministers from the two countries, while the Defense chiefs will sign a border security agreement.
In a statement the Foreign Ministry said Navarro and Brutus will head a workshop on several initiatives such as freight and passenger transport, justice, among others.
Several representatives from international organizations such as the European Union, United Nations Development Program (UNDP) and the US Agency for International Development (AID) will participate in the meeting as observers.