World Bank heads push to fix country's energy woes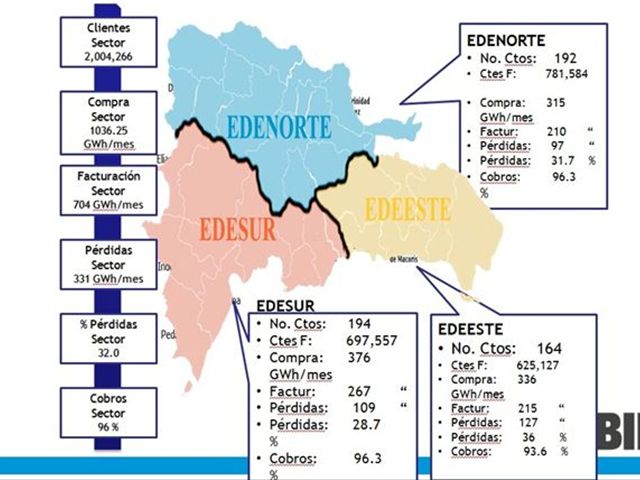 Santo Domingo.- As part of the National Electricity Sector Reform Pact, Dominican Republic's Economic and Social Council (ECOSOC) on Wednesday hosted the "Electricity Sector Day," with the participation of experts from the World Bank, the Inter-American Development Bank and the Latin American Energy Organization (OLADE).
Economic and Social Council (ECOSOC) president monsignor Agripino Núñez headed the event's inaugural, and stressed the importance of having a reliable, competitive and sustainable electricity system for all.
Present in the meeting were World Bank local representative McDonald Benjamin and OLADE Studies and Projects director Jorge Asturias, who lectured on "How an efficient electricity sector functions."
"Through an interesting and fruitful work dynamic, organized into six groups of no more than 20 people each, attendees could interact with invited experts, who were revealing their knowledge and experiences on the following themes: Institutional Framework and Regulatory, Generation, Transmission, Distribution, Tariff and Financial Aspects and Users and Consumers," the World Bank said in an emailed statement.
"Therefore the objective of the actors called for the Electric Pact was fulfilled, to have access to a better knowledge and understanding of the matters to be discussed at the next Working Groups under the Third Phase of the General Methodology of the Coalition of National Agreement on Reform of the Electricity Sector," the statement said.
ECOSOC executive director Iraima Capriles read the conference's conclusions and outlined the next steps for discuss proposals paving the way to the Electricity Pact.
For his part, Rubén Jimenez, CEO of the State-owned Electric Utility (CDEEE), delivered the speech to close the conference held at the Hotel Embajador.