Govt. funding aims to recoup fallow sugar cane lands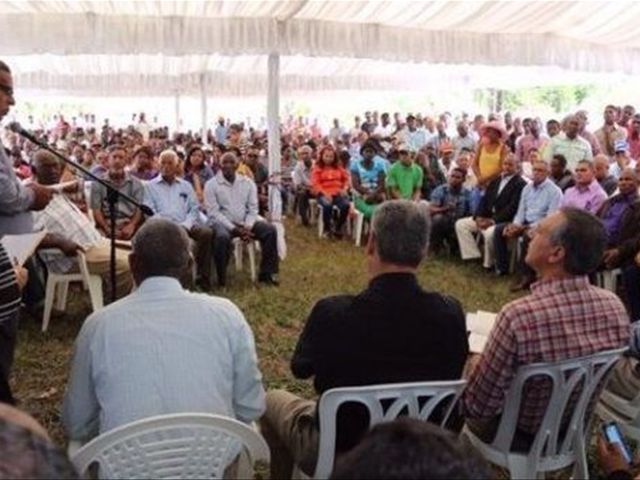 San Pedro, Dominican Republic.- President Danilo Medina on Sunday announced funding to plant sugar cane on more than 2,000 hectares of which 1,000 will be rehabilitated and assigned to area producers, to be managed jointly with the State Sugar Council (CEA).
Producers at San Jose de Los Llanos told Medina, during one of his surprise visits, that they had stopped planting cane when the sugar mill was shuttered 12 years ago, leaving 6,000 hectares fallow.
As with producers of Guerra, Chirino, Santo Domingo province and other areas, the cane harvested will be to make panela, which overseas markets demand.
Medina also announced construction of a road to link San Jose de Los Llanos with the port will start in June.