Dominican farmers hurl hot peppers on street to protest US ban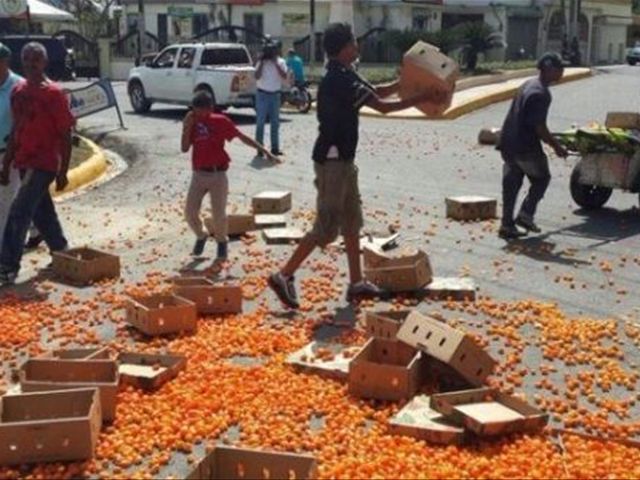 Moca, DominicanRepublic.- Farmers from Villa Trina in northern Espaillat province on Thursday dumpedhundreds pounds of their hot pepper crop onto the streets to demand the liftingof the US ban that prevents them from exporting and a lack of a local market.
The protest staged infront of the Farmers Plaza, where president Danilo Medina is slated to headactivities to mark Farmer's Day today Friday.
The protesters said theUS ban on Dominican farm products, in effect since the fruit fly was detected, haspushed to the brink of bankruptcy.
The around 300 farmers gatheredin the town's main street demanded fulfillment of the Dominican government'spromises have made ?during the electoral campaign and in president Medina's surprisevisits as well.