Work on underpass at busy intersection advances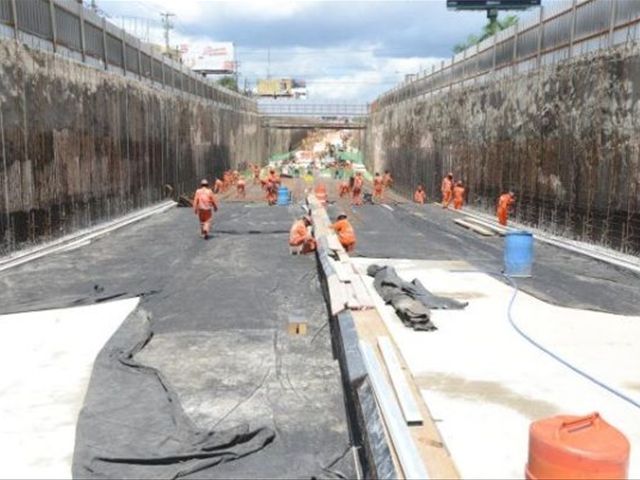 Santo Domingo.- Constructionof the trench-tunnel underpass at 27 de Febrero and Privada avenues advances , whilecrews create u-turns for motorists on the Kennedy span between Nuñez andChurchill.
The 464-meter long overpassbeing built on 27 de Febrero, part of the Public Works Ministry´s Corridor DuarteII project, has four 3.30-meter wide lanes with 3-inch thick asphalt.
The underpass is 63% completewith 250 workers of the Brazilian contractor Odebrecht erecting the medians andthe retaining walls.