Erika damages banana plantations in NW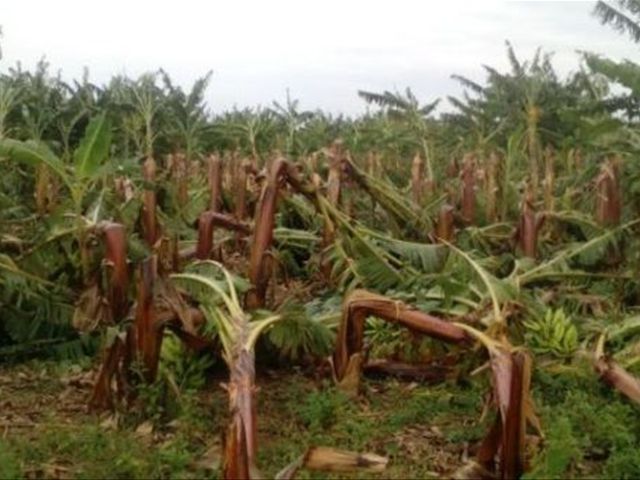 Montecristi.- Strong winds caused by tropical storm Erika damaged most of the banana plantation in La Cruz de Manzanillo, with losses estimated to surpass RD$50million.
La Cruz de Manzanillo farm project administrator, engineerRamón Emilio Fondeur, said that specialists and Agricultural Insurancepersonnel were assessing the damage in order to report it to the Ministry ofAgriculture.
Fondeur is confident of rain in the northwesternborder region, saying that the drought had already caused large-scale losses inagricultural production.
La Cruz de Manzanillo in the province of Montecristi has 16,000 tareas of organic bananas for export, and employs 1,500 people.
The project exports RD$160 million per year, and aimsto increase this to 700 million in 2016, and plans to increase its staff to3,000.
The banana sector in the Dominican Republic isworth around US$300 million annually, exporting to European countries likeItaly, Spain, Germany, France, the Netherlands and the United Kingdom, with aview to expanding to the Japanese market through a trade agreement with theJapanese government.