Commonwealth Roundtable´s kudos for departing UK envoy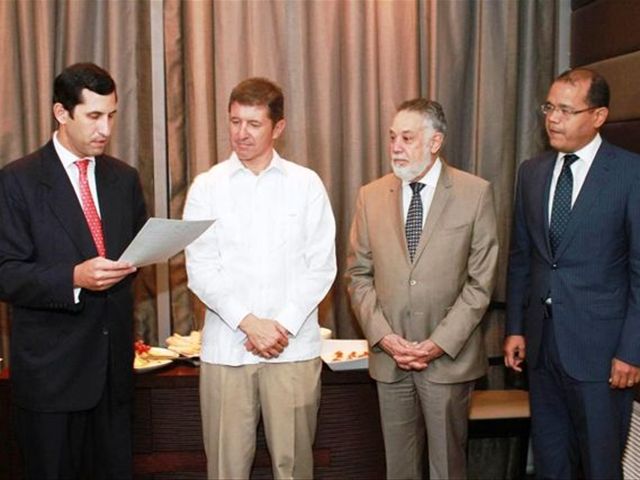 Santo Domingo.- The Roundtableof Commonwealth Countries in the Dominican Republic on Wednesday bestowed arecognition to British ambassador StevenFisher, who concludes his mission in the country.
During his mission inthe Caribbean nation, Fisher actively pursued stronger trade, cultural and politicalties between the Dominican Republic and Great Britain, in addition tocollaboration with local institutions as a historian.
The activity to recognizethe British Envoy was headed by India Consul and business leader Campos deMoya, past British Chamber of Commerce president Marcos Peña, and CommonwealthRoundtable vice president Roberto Herrera, who read the plaque.