Dominican Republic unveils US$120M windfarm, the 3rd in the SW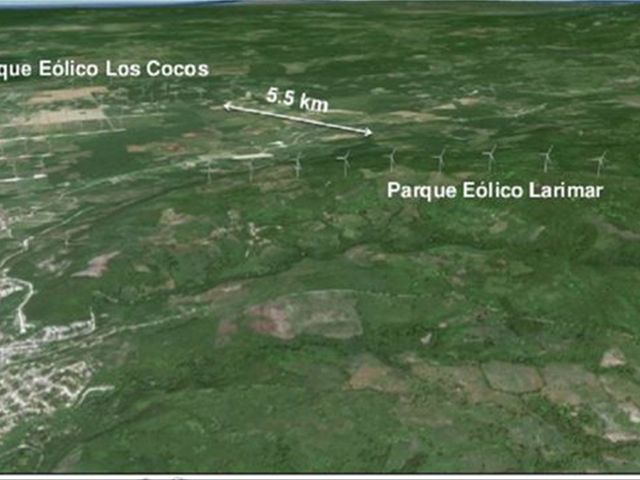 Enriquillo, Dominican Republic.- The power company EGEHaina on Wednesday unveiled the windfarm Larimar, which features 15 Vestas V112turbines built at a cost of US$120 million.
The Larimar windfarm is the third such facility to be built in the country's Southwest, after LosCocos, and Quilvio Cabrera in nearby Juancho.
President Danilo Medina headed ribbon cutting on theproject built mostly with local laborers of the towns Enriquillo, Paraiso, Juancho,Oviedo and Pedernales.
The windfarm with 140 foot high turbines which generate 3.3megawatts each, for a total of 49.5 MW. It took 18 months to install.
Also present were INICIA CEO Felipe Vicini, EGE Haina presidentEdgar Pichardo, State-owned Electric Utility CEO Ruben Jimenez Bichara, and Industryand Commerce Minister José del Castillo, among others.
Pichardo said the country had yet to produce wind energy asrecently as five years ago, but today generates 135 MW, of which EGE Haina accountsfor 94 percent.