Latin America faces policy dilemmas post boom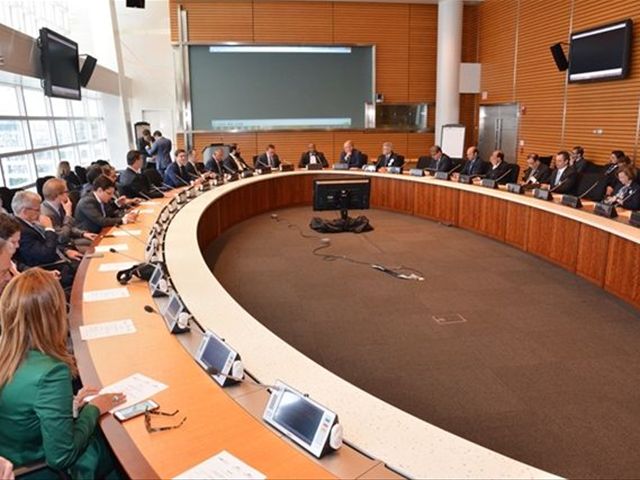 Washington, April 12.– As LatinAmerica and the Caribbean enters its fifth year of economic slowdown andits second year of contraction due to an external environmentparticularly adverse to commodity exporters in South America,countries are struggling to find a balance between reducing spending andminimizing its effects on economic activity and hard-won socialgains.
As detailed in "The Commodity Cycle in Latin America:Mirages and Dilemmas," the latest semiannual report by the World Bank's ChiefEconomist Office for Latin America and the Caribbean, the region is expected tocontract by 0.9 percent in 2016. South America, which has borne the bruntof the fall in commodity prices and in Chinese growth, isexpected to contract by more than 2 percent this year, on the back ofsharp recessions in Brazil and Venezuela. However, in Mexico,Central America and the Caribbean—which depend less on commodity exports andare more closely tied to the economic recovery in the United States—growth is expectedto remain positive in 2016, coming in at 2.5 percent.
"Maneuvering space has narrowedsharply for policy makers – particularly in South America – as they findthemselves caught up in a dilemma between what they would like to do (stimulatethe economy) and what they are compelled to do (reduce spending)," said Augustode la Torre, World Bank Chief Economist for Latin America and the Caribbean. "Incontrast to the global financial crisis of 2008-09, when commodity pricesrecovered quickly, the region now faces the end of the commodity boom thathas caused income and purchasing power to fall in a rather durable way."
The report recognizes that, while transitory, thecommodity boom had a real and positive impact on the lives of poorconsumers, ushering in an unprecedented social transformation thatcut poverty in half and swelled the ranks of the middle class. At the sametime, the windfall from the boom produced a "mirage effect," one thatled many in Latin America to spend beyond their means andsave at insufficient levels.
A major lesson of the report is the role a country's savingrate can play in helping to mitigate the economic impact of a decline incommodity prices. Today, countries that saved less during the boom tend to havehigher sovereign risk, which makes it more costly to access externalfinance. Countries that saved at a higher rate, by contrast, tend to haveeasier access to external finance, and can more gradually transition to the newfiscal reality created by lower export revenues.
Looking forward, the report points out that commodityexporting countries would benefit from reforms that increase savings, boostproductivity, and strengthen long-term growth. Additional emphasis shouldbe placed on building skills, and reducing obstacles toeconomic activity, such as poor infrastructure and inflexible laboror financial regulations.
But considering that benefits from such reforms will taketime, the report also advocates a policy agenda that balances the need tostimulate economic activity in the short-term with the imperative of preservingmacroeconomic stability. In pursing this agenda, policymakers should strive togradually implement fiscal adjustments over time, and to protect the poor by fairly distributing the painof necessary spending cuts among all segments of society.
"During the commodity boom, Latin Americabecame a global example for its ability to make growth benefit the poor.The question now is whether the region will be able to find theright recipe for pro-poor contraction," said Dela Torre. "Some countries do have the space to adapt gradually tothe new environment making sure that neither economic activity nor the mostvulnerable are disproportionately affected. Others however may not have thatluxury."