A fruitful business with an innovative twist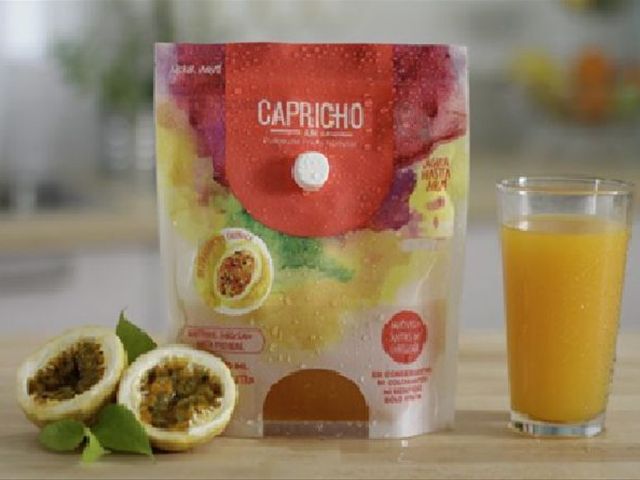 Santo Domingo.- Thedesire to bring the bountiful freshness and flavor that the Dominicancountryside has to offer to the nation's cityscape is the genesis behind, oneof the country's well-known agro-processing companies. Nestled in the westernzone of Santo Domingo, A.M. Frutas y Vegetales, SRL prepares and manufactures arange of tropical fruits with the aim of delivering the highest qualitynatural-tasting products for their clients. These include fruit pulps, whichare prepared purees, juices, ice cream, yogurt, sauces and drink mixes
MiriamTejada & Ariel Marte started the company in 1983, and today the businesshas a complement of 30 full time and 15 seasonal employees. In 2010, theirdaughter Estefany Marte took over the reigns of the operations to becomeGeneral Manager. At the time, she was a professional classical ballerina, buttraded in her pointe shoes, for plastic boots in pursuit of a higher calling.
"I fellin love with the business because of the beautiful extraction process and thenatural products we were creating", Estefany reflected.
A.M.Frutas y Vegetales was one of the first agro-processors to select, disinfect,and pack fresh produce for distribution, during a time when supermarkets werestill selling these items in bulk. Predictably, being a pioneer in this fieldcomes with its own challenges, one of which was educating customers, at thattime, about the benefits of consuming raw, natural fruit products. Today,however, this is an emerging trend, as consumers are becoming increasinglyconscious about their preference for healthy products. In fact, this is how thecompany found their niche.
"Theproduction process begins with the careful selection of our providers. We makesure that no pesticide or prohibited chemicals are employed on the crops usedto make our pulps, while encouraging the use of good agricultural practices. Bysticking to our values of never using concentrates, preservatives, orcolorants, we have been faithful to our belief that the raw products arebetter, simply because this is how nature intended its fruits to be".
As experts in natural freshproducts, A.M. Frutas y Vegetales has invested in a controlled process thatensures that their raw products are not only delicious and healthy, but alsosafe. As such, the company holds two international certifications: ISO9001, which speaks to the implementation of quality management systems, andHACCP, a management system that addresses food safety at multiple levels ofproduction.
Today thecompany's major customers include supermarkets, restaurants, hotels, and otherfood industry merchandisers. Their main competitors inherently include othercompanies selling fruit purees, but Estefany is confident that they are theonly one in Dominican Republic, with the present levels of control andcertifications that are selling the 100% natural and raw products. Moreover,setting A.M. Frutas y Vegetales apart from its competition is another aspectthat is always foremost in Estefany's mind.
"[It'simportant] to innovate constantly, and not just follow what everyone else isdoing. Trying to find our own space in the market can be difficult, but beingcreative in the long run is truly more rewarding".
Thoughthey currently only supply to the local market, A.M. Frutas y Vegetales hasplans to expand into the international sphere, as a few potential clients areinterested in their raw purees.
"With our two internationalfood safety and quality certifications, the doors are open. We just needed toperfect our packaging and branding, and now we have it. 'Capricho', whichmeans, 'Craving' in Spanish, is a brand of natural, raw fruit purees that wehave available. Our package is an innovation in the market, and has receivedgreat feedback from the local industry because of its practicality, quality andbeautiful design".
Thecompany's approach for entering these new markets is driven by the adoption ofinnovative practices, the needs of the market they wish to penetrate, and thedesire to deliver premium quality and differentiation. A.M. Frutas y Vegetalesalso sought out prospects that were available to regional businesses that areseeking to enhance their competitiveness and export to new markets. Some ofthese opportunities were gained through engagement with the Caribbean ExportDevelopment Agency (Caribbean Export).
"Weengaged the Agency for the first time in 2014 after conducting some research ontheir website. Some of the programs we were involved in included the SpecialCall for Food Safety and Direct Assistance Grants, ProNET, and MarketIntelligence training. Involvement in these initiatives has been a greatexperience, and truly great motivation for our progress".
Becominga recipient of the Food Safety Grant was a turning point for A.M. Frutas yVegetales, as the company used the funding to formulate and finalize a centralaspect of the production.
"The twogrants have helped with the launching of 'Capricho'. The first grant was usedfor a new automatic washing and disinfecting line, and second for a filling andsealing line for the fruit purees".
Since the implementation ofthese projects, the company has seen an increase in sales, which has translatedto approximately a 25% increase in revenue. Estefany credits the supportreceived from Caribbean Export as a part of their improved quality and income.
In termsof long-term aspirations, there are plans for A.M. Frutas y Vegetales totransform the regional food and beverage industry, and become a leader in theraw fruit and vegetable market. In the short-term, however, Estefany is focusedon conquering the local and regional export markets.
"We arelooking to export to Scandinavia, the Caribbean and Central America; inaddition to expanding in the local market with Capricho's new package".
Estefany believesthat knowledge of market regulations is critical when seeking to expand andincrease exports. Adding that understanding how the market works in terms ofconsumer needs, current offers, competitor prices, and packaging requirementsare just a few of the areas that should be researched. She also summarized hersuccess in three words: innovation, focus and teamwork.
A.M.Frutas y Vegetales has no plans to rest on their laurels, and with theirrevolutionary approach to business they will continue to grow as an innovatorin the production of natural fruit and vegetables products.
Contact the author,: EstefanyMarte, General Manager