OAS, private sector to boost digital connectivity in the Americas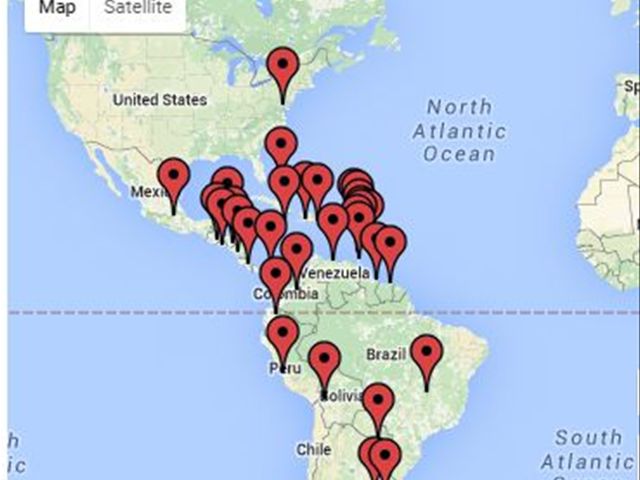 Santo Domingo.- The Organization of American States (OAS),several leading companies in the field of information and communicationstechnologies (ICTs), the Economic Commission for Latin America and theCaribbean (ECLAC), and a group of universities from across the region todaysigned the "2030 ICT Alliance for the Americas" to expand connectivity in theregion and to democratize the preparation of young people for participating inthe modern economy.
The 2030 ICT Alliance for the Americas initiative is to beimplemented by the OAS's Inter-American Telecommunication Commission (CITEL).The agreement is a corollary to the forum "ICTs and the eradication of povertyin the Americas: The role of public-private partnerships," organized by the OASand the government of the Dominican Republic in its capacity as Chair of thePermanent Executive Committee of CITEL on the occasion of the OAS GeneralAssembly.
The Secretary General of the OAS, Luis Almagro, emphasizedthat "it is vital that we give our young people the opportunity to compete,that our citizens are able to access high-technology services. At the presenttime, democratizing access to them is an essential mechanism for expanding morerights for more people." The project is aligned with the goals of the UnitedNations 2030 Agenda for Sustainable Development and it seeks to provideinternet access to
1.5 billion people across the world by the year 2020; toensure that all public schools in the Americas are connected to the internetover the coming 15 years; and to strengthen democratic participation in theAmericas through ICTs.
The companies participating in the project are, to date,Millicom, CISCO, América Móvil, and Telefónica. ECLAC has also joined theinitiative.
COMPANIES' COMMITMENTS UNDER THE 2030 ICT ALLIANCE
The commitments entered into by the companies as a part ofthe ICT ALLIANCE include:
Cisco:
• Providing technological training for a million young peopleover the next six years.
Telefónica:
• Establishing, on its platform, an area for strategictraining in education and digital democracy.
• Organizing, in conjunction with the OAS, a competitionfor young mobile app entrepreneurs.
• Certifying, in conjunction with the OAS, teachers'digital education skills.
• Providing digital suitcases with materials forunconnected rural schools.
Millicom:
• Developing a sustainable digital education program forvulnerable groups in all the countries where it does business.
• Organizing educational programs about on-line securityfor children and adults.
• Providing network connectivity to 2,100 educational establishmentsin Latin America.
América Móvil:
• Expanding broadband access with rural coverage in citieswith more than 5,000, 20,000, and 50,000 inhabitants.
• Through the OAS, opening up the Carlos Slim Foundation'se-training platform to the member states and creating country-specific jobbanks.
• Providing the American states, through the OAS, withaccess to free on-line training in technical trades.
For further information, visit CITEL's web pagewww.citel.oas.org