Trade tops the talk at Dominican Week in the US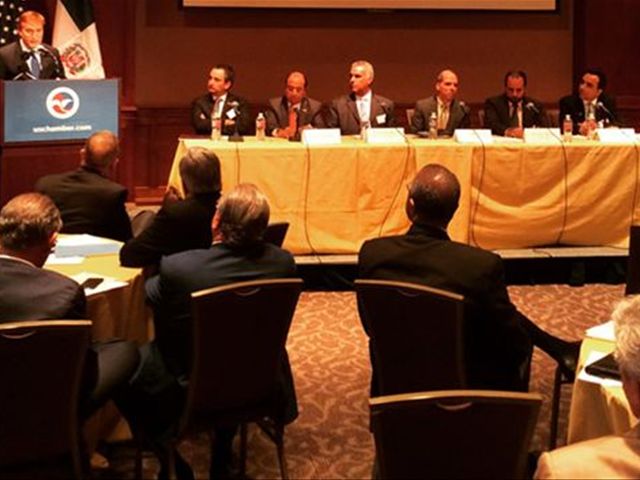 Washington.- The Dominican Week in the United States(SemDomUSA) delegation met Tuesday with deputy secretary of State for theWestern Hemisphere, Mari Carmen Aponte, during the first day of the initiative hostedby Dominican Republic's American Chamber of Commerce (AMCHAMDR) and wasinaugurated Monday at the residence of ambassador Jose Tomas Perez.
Aponte was accompanied by other US government officials in themeeting held in the State Department to discuss issues such as the fightagainst corruption, energy, Haiti's situation and the opening of US ties withCuba, all with influence on Dominican Republic's local and international agenda.
US ambassador James W. Brewster was the moderator of theactivity headed by AMCHAMDR president Gustavo Tavares as head of the Dominicandelegation, with SemDomUSA president Roberto Herrera.
Among the aspects analyzed in previous events at the USChamber offices figured the potential impact on the DominicanRepublic of the trade agreement the US wants to sign with Pacific area countries(TPP).
Textile sector in a quandary
If materialized the agreement is expected to have the most impacton the free trade zone, especially textiles, which the delegation agrees thatin real terms would be a blow to production and employment.