Taiwan investors eye massive textile manufacturing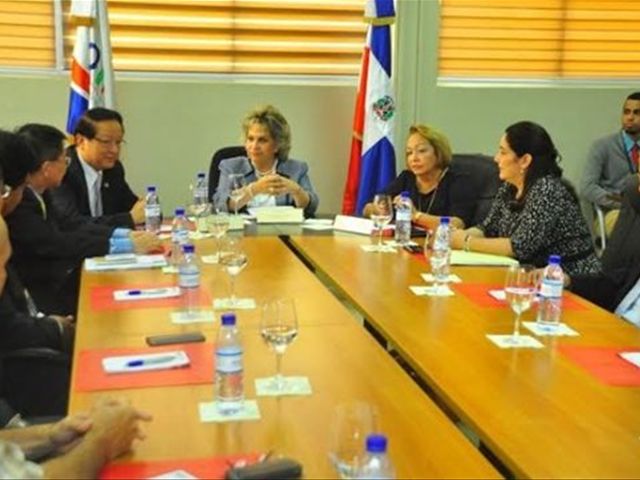 Santo Domingo.- The head of the industrial promotion agency(PROINDUSTRIA) on Monday met with a commission of Taiwan business leaders inthe country to explore investment possibilities in manufacturing and themassive transformation of textile products.
Alexandra Izquierdo met with Liang Ching-Hai, vicepresident of the Taiwanese company Everest Textile Co. Ltd., other executives,in addition to Taiwan ambassador Tang Ji Zen (Valentino) and National ExportProcessing Zones Council director Luisa Fernández, among other officials.
The executives were presented with a slideshow showing the PROINDUSTRIAfacilities and land available in the industrial parks of San Pedro, SanFrancisco and La Vega.
Izquierdo thanked the executives for the visit and stressedthe attractions for investors in the country's manufacturing industry.
The Taiwan executives evaluate the various PROINDUSTRIA facilitiesavailable in for possible investment to develop a new niche in the manufacture ofyarns, textured polyester fabrics, suede, materials Lycra stretch fabrics,fibers, pre-dyed fabric and nylon threads, among others.