US Envoy, Industry and Commerce chief talk foreign trade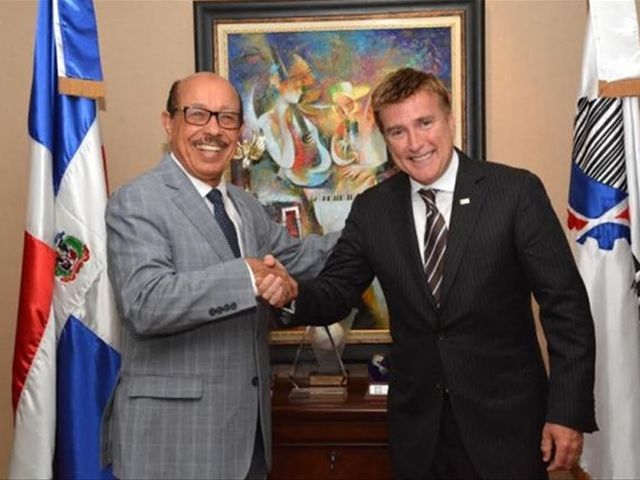 Santo Domingo..- US ambassador James W. Brewster on Tuesdayvisited Industry and Commerce minister Temístocles Montas to discuss bilateral andinternational trade, among other topics of interest.
During the 40-minute meeting Montas asked Brewster's supportbefore the US Commerce Dept. to advise Industry and Commerce's institutionalstrengthening.
After the conversation, Montas and Brewster established awork and cooperation mechanism between the US Embassy and Industry and Commerceofficials to identify issues and bolster trade and investment ties between Washingtonand Santo Domingo.
In a statement, Industry and Commerce said Brewster was accompaniedby US Embassy Chief of staff Patrick Dunn, Commercial attaché Dave McNeil, Economicadviser Norman Galimba and political and Economic attaché Brian Quigley.
Accompanying Montas were Deputy minister for IndustrialDevelopment Juan Monegro, Deputy minister for Foreign trade Yahaira Sosa and Foreigntrade director César Dargam.