Environment brings US experts to fight beetle that attacks pines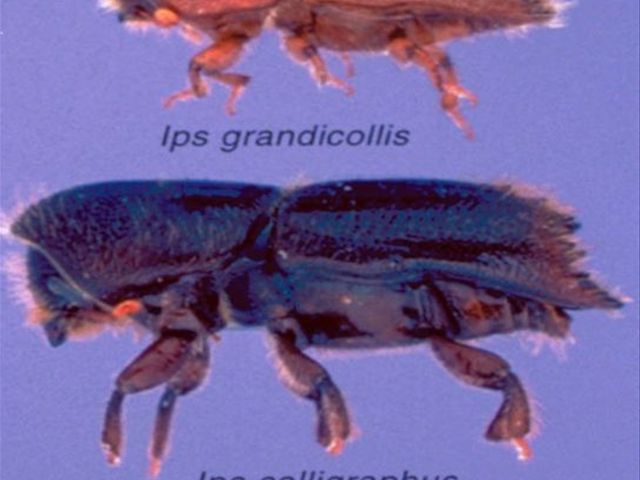 Santo Domingo.- The Environment Ministry organized a seriesof educational and scientific activities from Sept. 19 to 24 to identify andeliminate two beetle parasites (Ips calligraphus and Ips grandicollis) whichattack and kill pine forests in the Dominican Republic.
To guarantee success, Environment requested thecollaboration of the US Forest Service, which sent entomologists Ronald F.Billings and Kevin Carlin, whose extensive backgrounds include identification,control and elimination of these parasites in Central America, the Caribbeanand the Philippines.
In a statement, Environment said the two scientists provideda workshop in the community Los Montones, San Jose de las Matas, for Environmenttechnicians, agroforestry producers and universities, and visited lumberforests in the North and South region, headed by Forest Resources Deputy ministerManuel Serrano.
The US experts said the beetles' potential for damage is suchthat just 30 days after the female lays eggs in pine bark, the larvae turn intoadults and fly to another tree to burrow and lay more eggs.