Housing construction climbs 1.98% to October, on higher labor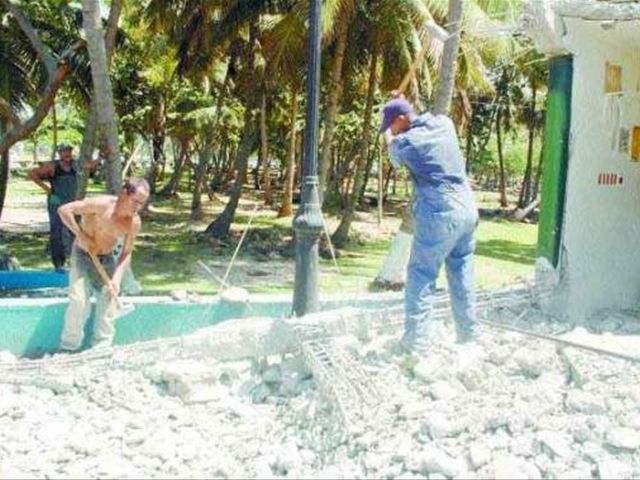 Santo Domingo.- The National StatisticsOffice (ONE) and the Home Builders and Promoters Association (Acoprovi) on Thursdaysaid the Direct Housing Construction Cost Index (ICDV) climbed 1.98% from Januaryto October, mostly on higher labor prices (15.11%) and machinery (2.37%).
ONE director Alexandra Izquierdo, said theICDV was 135.11 on average in October, a monthly variation of 0.58%.
She said from January and October, andaccording to the type of housing, "the highest variation of the ICDV waspresented in single-family dwelling of one floor, with an increase of3.62%."
"The main increases were in PVC pipesand parts, with 16.75%; masonry labor, with 15.42%, and labor for excavationand day laborers, both with 15.23%, while the main decrease was recorded insteel, with -20.79%," Izquierdo said.
The official said in the last 12 months, fromOctober 2015 to October 2016, the ICDV accumulated an increase of 1.89%,"aresult superior to that presented in the same period of the previous year,which was -1.12 %."
The ONE said the ICDV is a statisticalinstrument to gauge the monthly variations of costs in the construction of fourtypes of houses.
"It's updated by obtaining the prices of111 items, classified into five major groups: labor, machinery, tools,materials and subcontracts; Obtained by sampling at businesses that produce,market or import materials."