Tampa Bay trade mission arrives in Dominican Republic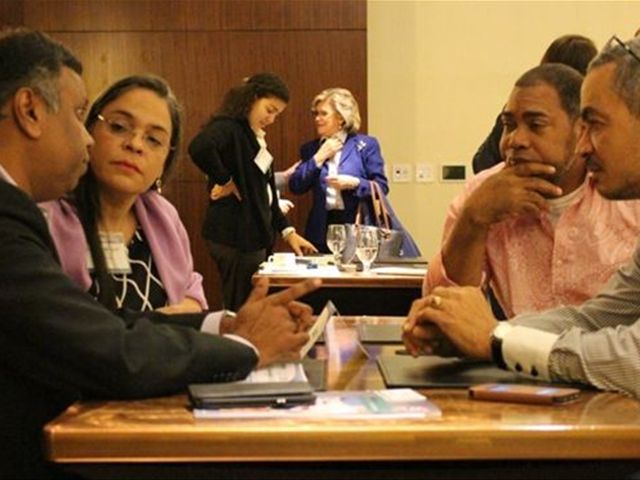 Santo Domingo.- A group of 36 businessleaders from Tampa Bay, Florida, traveled to the Dominican Republic on Mondayto participate in a trade mission hosted by the US Embassy Commercial Service.
The entrepreneurs belong to the Tampa BayExport Alliance, a public-private regional alliance focused on buildingoverseas trade links for Tampa Bay.
"Upon arrival in the country, delegateswill begin an agenda of activities, including a briefing on trade in thecountry organized by the US Embassy Commercial Service, a welcome receptionhosted by the United States Ambassador, James "Wally" Brewster, and asession titled "Doing Business in the Caribbean" which will be heldat the US Embassy in Santo Domingo," the US Embassy said in an emailedstatement.
It said 13 companies represented in themission will participate in a business connections program facilitated by theUS Commercial Service, through which they will have more than 150 individualand personalized meetings with Dominican companies.
"Companies that use the US Commercial Servicehave the best opportunity to bring their products and services to companiesinterested in buying them," said Lorrie Belovich, director ofinternational business development for the Tampa Hillsborough EconomicDevelopment Corporation.
"The local companies that haveparticipated in this program have been very successful in entering new foreignmarkets and have received support and presentations that many businesses cannotobtain for themselves," Belovich said.
Trade impact
"Establishing trade relations betweenDominican and US companies is and will always be the best way to create lastingties between our two countries," Brewster said to stress trade's positive impact.
About the US Commercial Service
The Commercial Service is the trade promotionbody of the International Trade Administration, which belongs to the UnitedStates Department of Commerce. Professionals who are part of the US CommercialService work in more than 100 cities across the United States and in more than75 countries to help US companies begin exporting or increasing their sales innew global markets.
The US Commercial Service Is an importantpart of the United States Embassy in Santo Domingo. For more information, visitwww.export.gov/caribbean.