Trucker's walkout nationwide on fuel subsidy, higher fees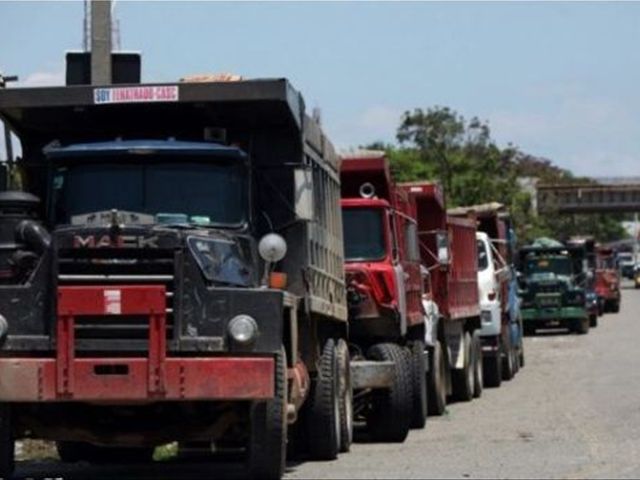 Santo Domingo.- The national truck ownersassociation (Fenatrado) staged a 24-hour walkout on Tuesday to demand that theGovernment repeal the fuel subsidy to the business sector and a general wage increase.
Fenatrado president Ricardo de los Santos saidthe strike, which started 6am yesterday and will be lifted in the early Wednesday,roiled the transport of foods and building materials to and from the country'sdocks and to Haiti.
He said around 90,000 Fenatrado-affiliated truckersand more than 20,000 rigs, including trucks, flatbeds and tractor trailers haltedcargo services across the country, to demand better conditions by allowing asmuch as 30 percent higher freight fees.