Seized sugar standoff shutters Haiti-Dominican border crossing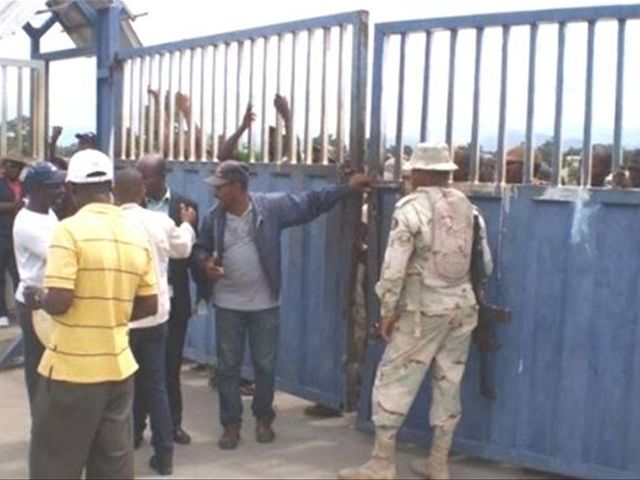 Dajabon, Dominican Republic.- Haiti authoritieson Friday shuttered the Juana Méndez-Dajabón border crossing with chains andpadlocks to halt the market held Fridays and Mondays, in reprisal for thealleged retention of 48 containers of sugar at Dominican ports.
Through flyers and social networks Haitian merchantshad threatened since Monday to close the border in Dajabón, and Pedernales andJimaní as well, because of the standoff.
The warning prompted a meeting with acommission of Dajabón merchants and truckers in Mao on Thursday withAgriculture minister Ángel Estévez, who pledged to release the sugar containersshipped from Miami to the border to be handed over to the owners in Haiti.
The apparent failure to deliver on thepromise led Haitian authorities and merchants to put a halt to the market during24 hours, while Dominican Border Police set up a security perimeter to avert incidents.