US$1.0B Initiative seeks to boost Dominican-Haiti border trade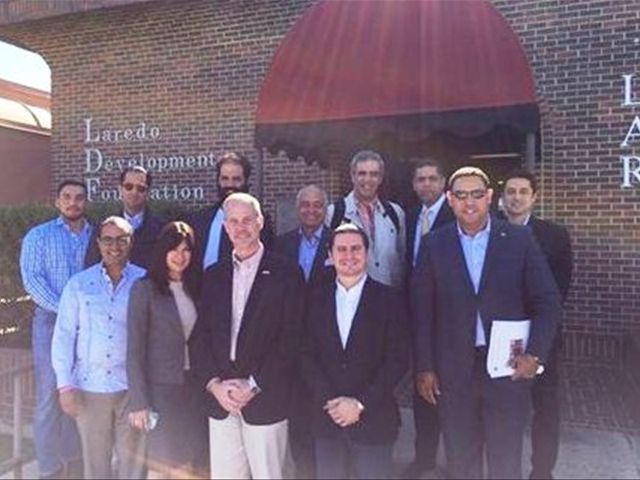 Santo Domingo.- Deputy Foreign minister HugoRivera on Thursday announced details on the Laredo Initiative signed by DominicanRepublic and Haiti authorities on Dec. 7, which seeks to develop trade alongthe Dominican-Haiti border.
Rivera called it an "incubating" initiativeaimed at striking an agreement between both countries and Texas A & M University(TAMIU), which has offered technical coordination based on its experience atthe Laredo, Texas-Mexico border, which boasts trade flow of around US$1.0 billiondaily.
He said the project proposes bilateralmeetings between Dominican and Haitian authorities to plan a "BorderDevelopment Program". The first meeting is scheduled for January inDominican territory and the second would be in February in Haiti, although thedates haven't been defined thus far.
The program seeks to modernize and improvethe management of the Dominican-Haiti border and spur facilities and"significantly increasing bilateral trade."
Rivera said that the agreement, which hedescribed as "historic" because it is the first time that bothcountries work together to establish a joint plan for their borders, that is stronglycommercial and not just migratory.
US participation
Rivera also noted that the agreement would bebetween the Dominican Republic, Haiti and the International University of TexasA & M, which would provide technical cooperation.
The official added that the US embassies hereand in Haiti will take part in the initiative as witnesses, while the Haitianembassy would provide support during the process, but the US isn't part of theagreement, which is between the two Caribbean countries and the university.
Related story: http://www.dominicantoday.com/dr/business-and-pleasure/2015/11/25/57298/Haitian-Dominican-economic-delegation-visits-border-development-initiative