Venezuela- Dominican oil pact reaches operational demise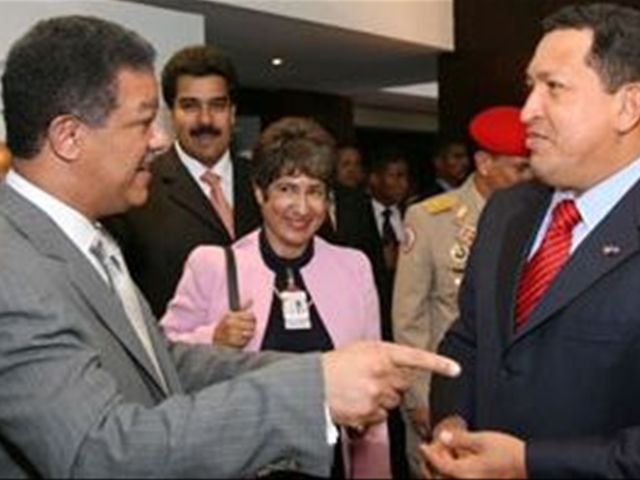 Santo Domingo.- Petrocaribe, the energycooperation agreement conceived by Venezuela under the presidency of HugoChávez, has reached an operational end for the Dominican Republic.
The credit conditions in the pact, which asof 2014 was one of the main financing supports for the country's budget, ceased to function operationally, onceoil prices began to decline from the span on which it was activated and by theadvance purchase made by the Dominican government of the debt generated by thefacility.
The agreement's other important component,the guaranteed supply of oil and oil products, has been waning, trimming itsshare to less than 10% of its potential during 2016.
Origin
Petrocaribe was created June 29, 2005, byHugo Chávez as an energy cooperation mechanism for some 14 non-oil producingcountries in the region.
The Dominican Republic was one of the largestbeneficiaries in terms of fuel supply and financing, with up to 55,000 barrels daily,with financing of 1 to 50% of the cost of each fuel delivered. The grace periodof the financed amount is two years, and the repayment period was 17 to 25years, with 1% interest.
In practice, Petrocaribe is ending for theDominican Republic, similar to the Mexico-Venezuela San José Agreement signed August3, 1980, in which beneficiary countries, including the Dominican Republic – secureda supply of up to 160,000 barrels per day of oil.
That volume would be contributed equally byMexico and Venezuela. But in practice Mexico has never fulfilled its side ofthe agreement the, of 80,000 barrels per day to supply the Dominican Republic.
In fact, when Chavez designed Petrocaribe, itleft the San José agreement without a reason for being, since it offered feweradvantages.
For the Dominican Republic the new formulawas a boon, since it covered the periods of highest jumps in oil prices.
From its inception it became a major creditwindow. It started with US$165 million in 2005 to more than US$4 billion by yearend2014. In January 2015, the government bought 98% of the Petrocaribe debt, with adiscount of 52% of the value.
Venezuela discarded as supplier during 2017
Venezuela hasn't shipped oil or oil productsto the Dominican Oil Refinery since September, reducing its contribution to thePetrocaribe agreement to 8.5% of the volume it was required to supply, saidRefinery CEO Félix Jiménez.
Faced with the situation and the uncertaintyit represents, the head of Refidomsa doesn't list Venezuela as a committedsupplier for next year.