Central banker, British envoy talk monetary policy, cyber security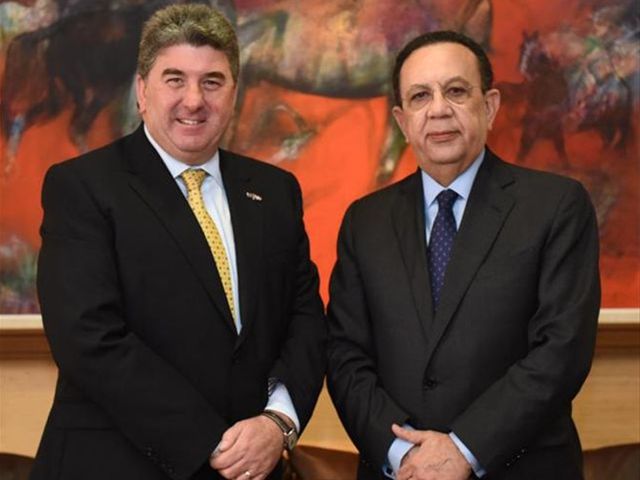 Santo Domingo.- Dominican Republic CentralBanker Hector Valdez Albizu met in his office with United Kingdom ambassador Chris Campbell, in a visit toexchange views on Valdez's recent visit to the UK, where he spoke to a selectforum of officials and experts on monetary policy at the Bank of England, aswell as meeting with various investors.
Also discussed at the meeting were other topicsof common interest to the Dominican Republic and the United Kingdom, such astraining in financial and cybernetic security issues, which would be carriedout through collaboration between the British Embassy, the British Chamber ofCommerce and the Dominican Central Bank.
"Also highlighted was the institutionalstrength and independence with which the Central Bank operates, and the effortsmade by this entity to train its technical team and motivate the sense of belongingand loyalty of its staff," the Central Bank said in an emailed statement.