Dominica Republic tows hulk ships in ambitious harbor cleanup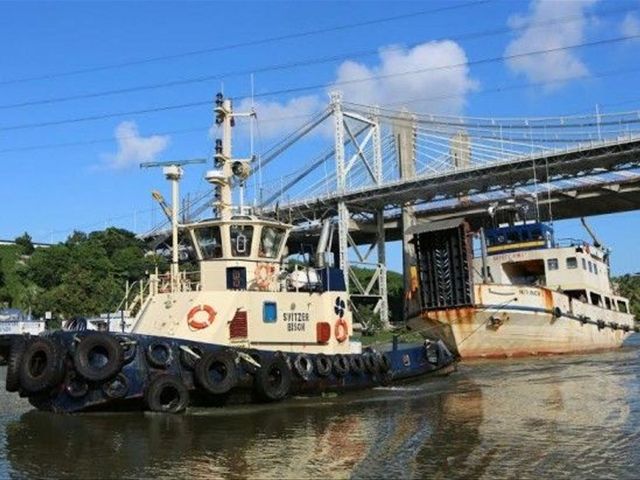 Santo Domingo.- The removal of boats on theOzama and Isabela rivers began Wednesday in compliance with an Environment Ministryresolution which a shipyard sought to challenge with a Cease and Desist court order.
The Dominican Port Authority (APD) and the DominicanNavy tow the metal hulks out to the Caribbean Sea, enforcing the Resolution which orders ridding the channels of these rivers of boats whose deadline toaffect repairs has expired.
In a statement, APD director Víctor GómezCasanova, and Navy commander Miguel Enrique Peña said they appointed Navy Capt.Jose David Rojas to head the operations to tow the vessels, together with PortAuthority Environmental adviser and marine biologist Oswaldo Vasquez.