US Envoy, husband bid adieu to Foreign Minister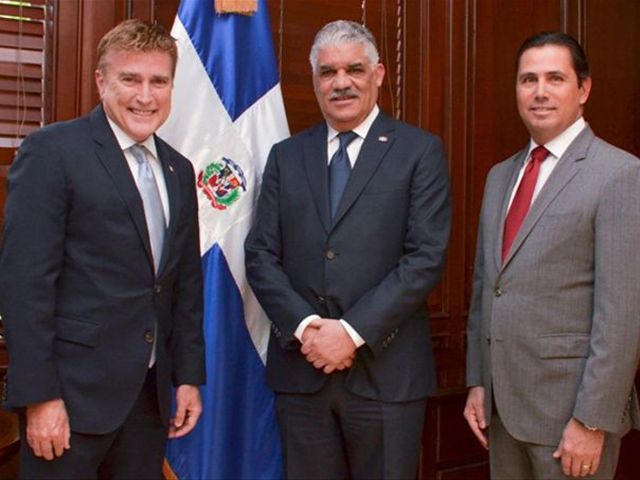 Santo Domingo.- US ambassador James W. Brewster and hishusband Bob Satawake on Friday paid a farewell visit to Foreign minister MiguelVargas at the Foreign Ministry.
They discussed the strong bilateral tiesbetween the United States and the Dominican Republic, including the joint fightagainst corruption, human rights, stronger trade relations and efforts toward cooperationon the Dominican Republic-Haiti border.
Brewster thanked Vargas for his cooperationin finalizing the recent extradition and preauthorization agreements betweenthe US Homeland Security and Punta Cana International Airport.
"We believe that these two importantagreements will make a great contribution in bringing to justice drugtraffickers through mutual extradition and boost the Dominican economy byincreasing tourism," Brewster said in an emailed statement.
The diplomat, who's been in the countrynearly three years, reaffirmed Washington's continued collaboration andcommitment to the Dominican people and stated confidence on continued cooperationbetween the US Mission and the Dominican Foreign Affairs.