AES natural gas truck terminal fests 7 years of safe operation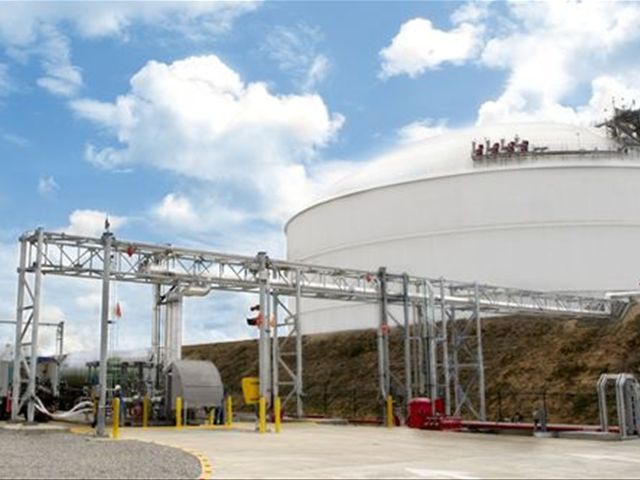 Santo Domingo.- The energy group AES Dominicana on Monday celebratedseven years of continuous operation of its terminal for natural gas tankertrucks
It said natural gas is the most efficient andenvironmentally friendly alternative of Dominican Republic's energy sources.
"The terminal for distribution throughnatural gas trucks in the liquid state of the AES Andres energy complex, thefirst in Central America and the Caribbean, has been in operation for sevenyears without interruption," AES Dominicana said in a statement.
It said the terminal has operated continuouslyduring seven years without safety incidents, with 34,960 trucks (1,156,000 m3 /25,894,400 MMBtus) dispatched and distributed to the Dominican market includingIndustry, retail and vehicles, by the companies Línea Clave, Platergas, Propagas,Soluciones en Gas Natural and Tropigas.
"At present, some 54 industrialcompanies have as an alternative the use of natural gas in their productionprocesses and there are already some 35 stations of natural gas sales in thecountry," said the country's biggest energy group.
Modern technology
AES said liquefied natural gas (LNG) isnatural gas that has been cooled to -160°C to its condensation point.
"This liquefaction process reduces thevolume it occupies in the gaseous state by 600 times, which allows the optimaltransport of larger volumes at great distances. Our wharf receives large-scaleLNG-loaded ships that are stored in the 160,000 cubic meter tank located insidethe AES Andres energy complex."