Cable car to transport more than 60,000 passengers a day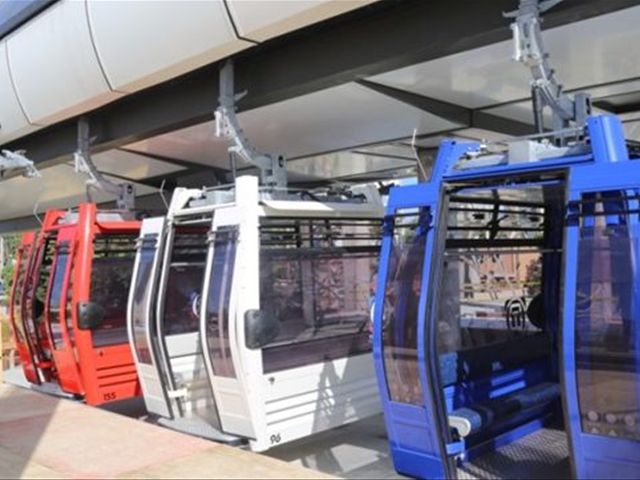 Santo Domingo.- The cable car mass transit system will carry more than 60,000 passengers every day, connecting more than 30 neighborhoods in the National District, Santo Domingo North and Santo Domingo East.
During a Thursday visit, President Danilo Medina was able to inspect the progress that has been made in the construction of the cable car, which will benefit more than 287,000 Dominicans living in densely populated areas.Medina was accompanied by French secretary of state for the Francophonie, Jean-Marie Le Guen, French ambassador José Gómez, Le Guen's advisers Anne Claire Hoyaux and Alex Vieux, and the counselor at the French embassy, Thierry Moulins. The mass transit cable car system is part of the La Barquita rehabilitation project, whose purpose is to link historically marginalized sectors.
The system will benefit the residents of neighborhoods like Los Palmares, Bello Amanecer, Brisas del Este, Brisa de Los Palmares, La Victoria, Villa Blanca, Salomé Ureña, Los Cerros del Paraíso, La Javilla, Los Restauradores, Los Mina Norte, Los Guandules and Ensanche Espaillat.
The five-kilometer cable car system will have five stops: Charles de Gaulle, Sabana Perdida, La Nueva Barquita, Los Tres Brazos and Gualey.
The 195 cabins in the Santo Domingo cable car system are being manufactured using the latest technology. They are described as having a tropicalized natural ventilation system to ensure maximum airflow. They are also equipped with a double roof for protection from heat, a radio communications system and LED exterior lighting. They will be painted in the colors of the Dominican flag.
Each cabin has a maximum capacity for carrying 800 kilograms, or around ten people. The French-manufactured cabins are designed to withstand winds of up to 250 kph and category 4 hurricanes. As well as improving urban transport, the cable car will have a positive impact on the environment.