IMF to issue opinion on Dominican economy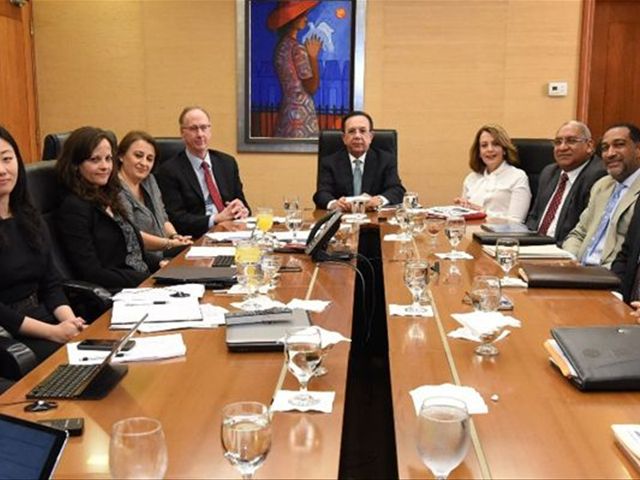 Santo Domingo.- In the heels of a recentvisit to the country, the International Monetary Fund will issue a statementearly next week outlining its mission's assessment of the performance of theDominican economy, as well as prospects for the coming months.
The information was disclosed by the CentralBank during a Thursday meeting with the members of the IMF mission.
The meeting, which was attended by head ofmission Aliona Cebotari, "highlighted the sustained growth of theDominican economy in the last three years, above its potential, accompanied bylow inflation rates and a strengthened external position, notable for a lowdeficit level in the current accounts and an increase in international reservesby the Central Bank of the Dominican Republic."
Local CB officials as well as the commissionmembers analyzed the international environment with a focus on the economic andfinancial measures recently adopted by the United States government.
Aliona Cebotari was accompanied by RobertRennhack and economists Svetlana Cerovic, Andras Komaromi, Xiaodan Dion and BenSutton.
The DB was represented by its deputygovernor, Clarissa de la Rocha de Torres, manager Ervin Novas, deputy generalmanager Frank Montaño, deputy manager for monetary policy Joel Tejeda, economicadviser Olga Díaz and Frank Fuentes, the Dominican representative at the IMF.