Town surrounded by water still has no aqueduct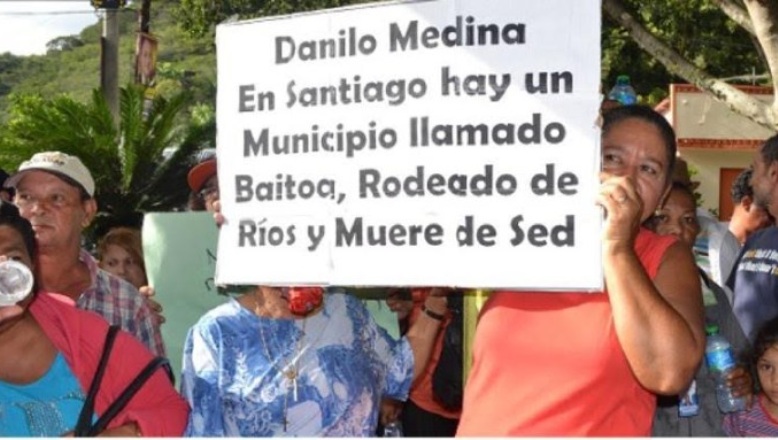 One of countless protests by Baitoans. File.
Santiago.- The senator for Santiago province on Thursday asked president Danilo Medina to order the construction of an aqueduct at Baitoa, town surrounded by a major river, dams and streams.
Julio César Valentín acknowledged that Baitoa's inhabitants have been demanding the aqueduct for several decades.
"We've always been present in Baitoa and this time won't be the exception, we will fight together for a decent aqueduct for all the residents of this hardworking community."
Valentín said he asked National Water Utility (INAPA) director Horacio Mazara to finish the design for Baitoa's aqueduct as soon as possible.
He said several deputies of the province also support the demand of the residents of Baitoa, a municipality located near the Tavera and Bao dams, the Yaque del Norte river, and several streams.