40 families with special youngsters to get agro funding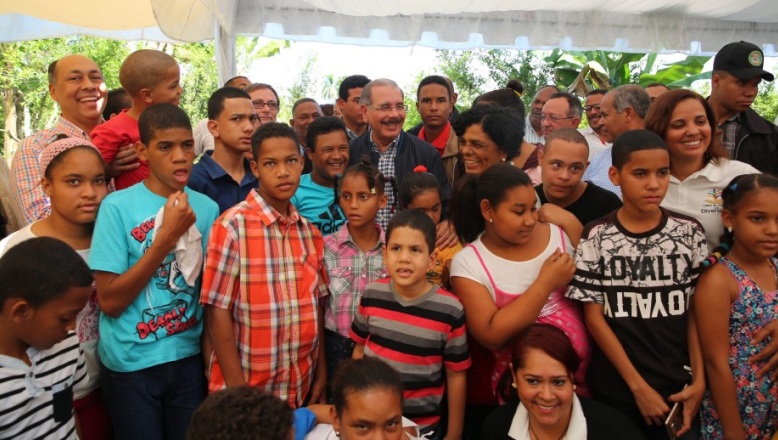 Santo Domingo.- President Danilo Medina's 161st  surprise visit since taking office in August 2012, was a meeting with young people and 40 families of the Special Producers Association in the village Los Limones, central Hermanas Mirabal province, where he also met with and offered help to people of the New Penitentiary Model in the farm, La Esperanza.
During the visit which began early Sunday in Los Limones, children, and adolescents received Medina with songs in what turned out to be a special meeting.
The youngsters and their families, grouped in the Special Producers Association, are currently raising milk cattle in a project which Medina promised to provide economic and logistical support.
Also announced in the meeting was that the project is being extended to 100 families so that parents can continue working with their children.
Medina instructed Agriculture minister Angel Estévez and other agro officials to provide follow up for the project and its expansion.