Dominican Republic dollar 'black market' rears its ugly head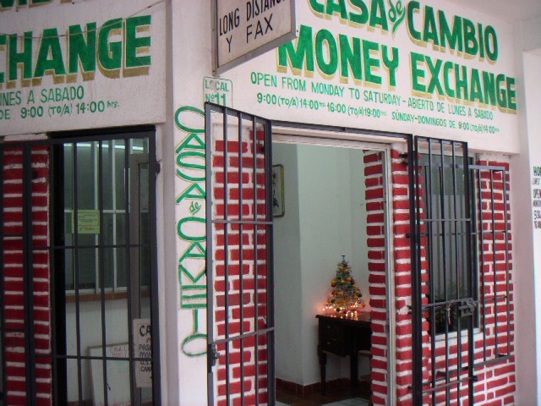 Santo Domingo.- The low offer of dollars from the banks again affects some of Dominican Republic's economic sectors, stoking the specter of a "black market," where there's already talk of a "parallel market" for the US currency.
César de los Santos, president of the auto dealers grouped in Anadive said the black market's transactions are now more evident. "Depending on the need and urgency that you have at the moment, you have to go to that market, the so-called black market and because there is a shortage they take advantage of that shortage."
For the Central Bank and some economists, the economy has been generating dollars normally, since tourism, remittances, foreign investment and export revenue hasn't fallen.
What's illogical is that when it comes to looking for foreign currency in the formal banking sector many businesses find it difficult to find the amount they need to meet their international commitments.
Quoted by diariolibre.com, economist Ernesto Selman says the low availability of dollars can result from the fact that the sectors that generate them have been growing. "It would seem that the problem comes from the side of the demand, mainly from the government to finance the coal plants at Punta Catalina."
"Since foreign financing was not achieved, they couldn't bring these new dollars into the economy and that internally generated demand means that in the last 18 months there has been an additional demand of at least US$1.5 billion," said the also executive vice president of the think tank, Regional Economic Strategies Center (CREES).
Selman said the international environment is key in the problem, because the  US interest rates and the US dollar remain strong.
The problem
"We all have to pay in dollars and we are having difficulties because there are never dollars at the moment of the payments, what the banks always say is that they have availability 2,000 and 3,000 dollars," de los Santos said.
He says in his case as an auto importer they offer him $40,000 and $50,000 dollars, but that he really needs to buy around two million dollars a month. "If you're going to look for $2,000 you find it at the rate they say RD$47.30 for $1, but if you're going to look for a sum as in our case we're looking for $400,000 and $500,000 a week we cannot find them."
"They appear on the black market, but at a rate that you already suspect!"