From heifers to hi-tech, all at the annual Agro Fair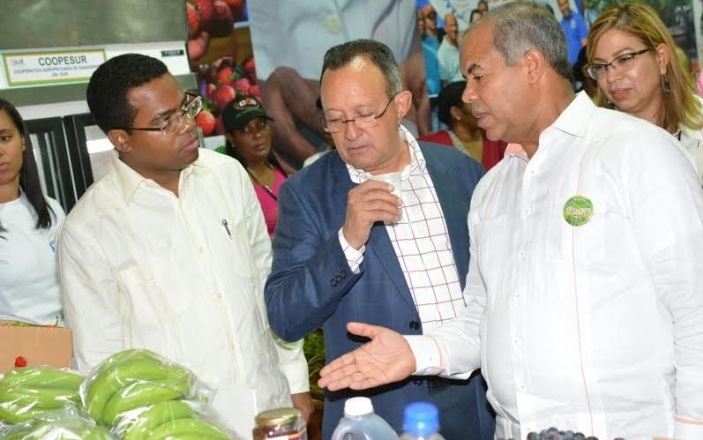 A. Estevez at Fair
Santo Domingo.-  The annual Agricultural Fair is expected to top last year's figure in the number of visitors, and began Saturday, showcasing domestic products not only the agro but also cultural, leading edge tools and equipment, and machinery.
From the various breeds of milk cattle and steer, the activity encompasses vendors of all types of items -from corn cake to chicharron.
The Fair is held until March 19 – is something like a showcase that in a simplified way shows the national production. The visitor can observe, varieties of crops, farm aninals,  rodeos and even concnerts.
La Feria Ganadera is located on 30 de Mayo highway (Malecon), and Nuñez de Caceres Av.