Puerto Plata port dredging increases depth to 33 feet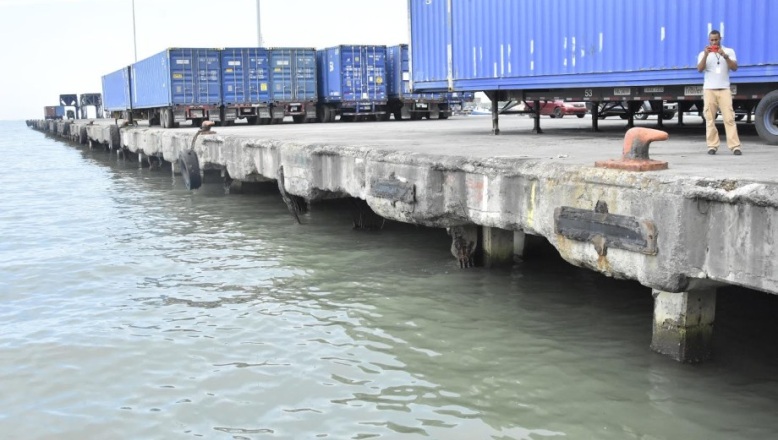 Puerto Plata.- Dominican Port Authority director Víctor Gomez on Monday announced that the dredging is finished in Puerto Plata's port and the the San Marcos river and other tributaries that flow into the bay.
He said the dredging to remove sediments lasted three weeks, with the depth was increased to 33 feet along the access channel area and the maneuvering area where ​​the boats dock.
"Each year, as a result of the drainage of the bay, it decreases by 1.7 feet from its draft, preventing the arrival of large cargo and tourist ships at the local port, causing large vessels carrying goods and merchandise of various kinds have to go to Haina to unload the goods from their holds," the official said in a statement.