US snowstorm cancels 50 flights in Dominican Republic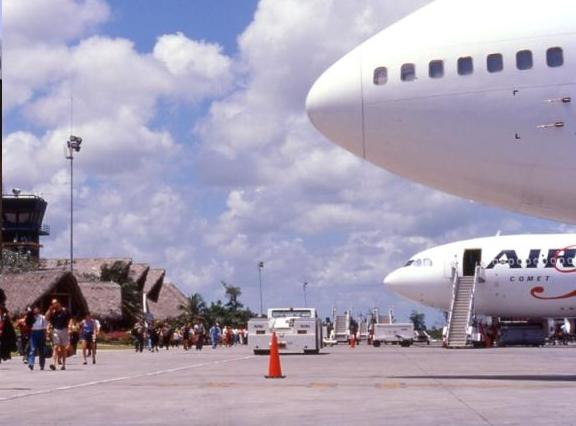 Sunny Punta Cana Terminal
Santo Domingo.-  Around 50 flights to New York, New Jersey and Boston from five terminals in the Dominican Republic have been canceled since Monday as snowstorm Stella barrels into the northeastern United States.
The suspension by airlines operating in the country and connecting daily with those US cities, leaving at least around 5,000 passengers stranded.
The flights were scheduled to depart from the international airports Las Americas, Santiago, Puerto Plata, La Romana and Punta Cana.
Airports contractor Aerodom PR Yolanda Mañán, said 26 flights were canceled from Las Americas and Puerto Plata.
Canceled in Las Americas since Monday were JetBlue flight 810 and Delta Airlines flights 985 and 947, all bound for New York City.
Meanwhile on Tuesday, JetBlue flights 829 and 830 to and from Boston and 509, 409, 09, 310, 410 and 510 to and from New York from that airline.
Aerodom said at Puerto Plata, JetBlue Airways flights 627 and 1528, to and from New York, were affected for Tuesday morning.
Meanwhile, Santiago's Cibao Airport reports16 flights affected by the storm: eight of JetBlue, six of Delta, and 2 of United.
Cibao said JetBlue flights 637, 1537, 893 and 237, 450,452, and Delta   432, as well as United 1624 to Newark, New Jersey.
According to reports from La Romana, JetBlue flights 1799 and 1800 are canceled.
Punta Cana reportedly canceled 12 operations for Tuesday.
Stella, considered the most powerful snowstorm to hit the northeastern United States in decades, has shut down many services in New York City.