Dominican Republic-Haiti pact aims to halt smugglers, tax dodgers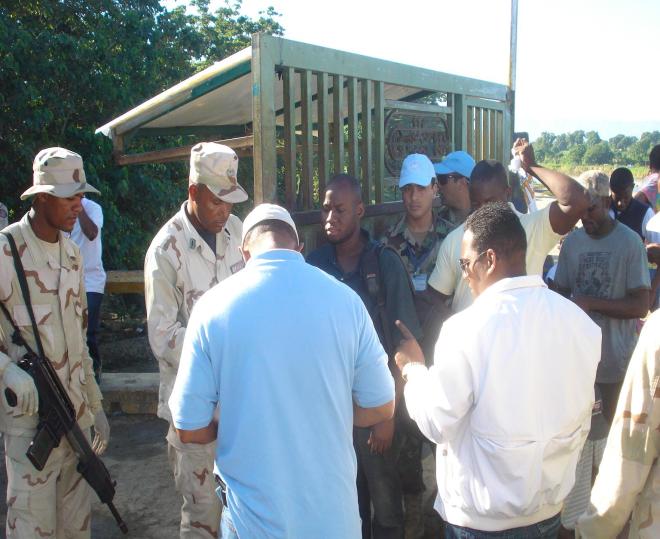 Border, Dajabon.
Santo Domingo.- Dominican Republic Customs director Enrique A. Ramirez and Haiti counterpart Victor Hugo Saint Louis on Tuesday agreed to exchange information to bolster the fight against smuggling and tax evasion along the nearly 450-kilometer border.
The Customs Cooperation Agreement was signed after the first meeting of the Ad Hoc Committee formed by Dominican and Haitian customs officials who worked on various aspects already on the bilateral agenda.
The two agencies will handle the exchange of information, the frequency, the transfer format, what the information will be, the evaluation and monitoring period of the protocol, and its links.
The protocol complies with the Memo of Understanding signed by both Customs directors on October last year.
Trade with Haiti exceeds US$1.0B
Trade with Haiti exceeds US$1.0 billion a year, making it Dominican Republic's second largest trading partner, surpassed only by the United States.