Central Bank says dollar rate calm after US$275.0M fix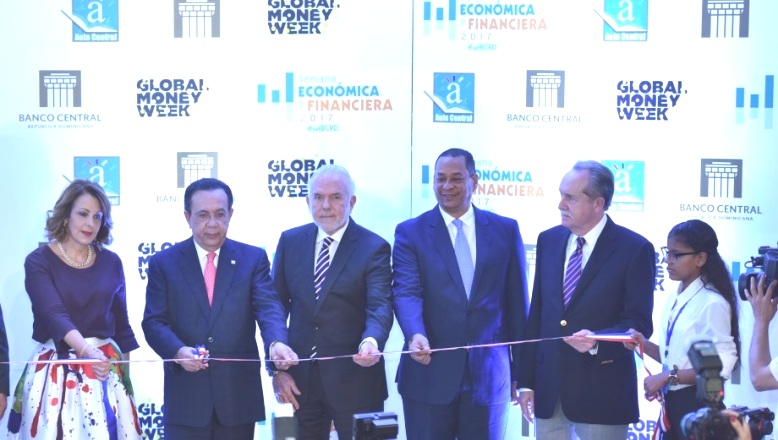 Hector Valdez A. cuts the ribbon.
Santo Domingo.- Central banker Héctor Valdez Albizu said the dollar's scarcity in the financial market has been surmounted, but didn't reveal how many greenbacks have been injected to the market thus far. "I don't have the number, but we're doing good. Things have returned to normal, now we are selling dollars."
Speaking to inaugurate the IV Economic and Financial Week, the official noed that the Central Bank wasn't going to intervene in the foreign exchange market permanently, and instead made US$275.0 million available to meet the demand.
He reiterated that international uncertainty is what generated the exchange market's situation.