Medina pledges RS$40.0M to fund strawberry growers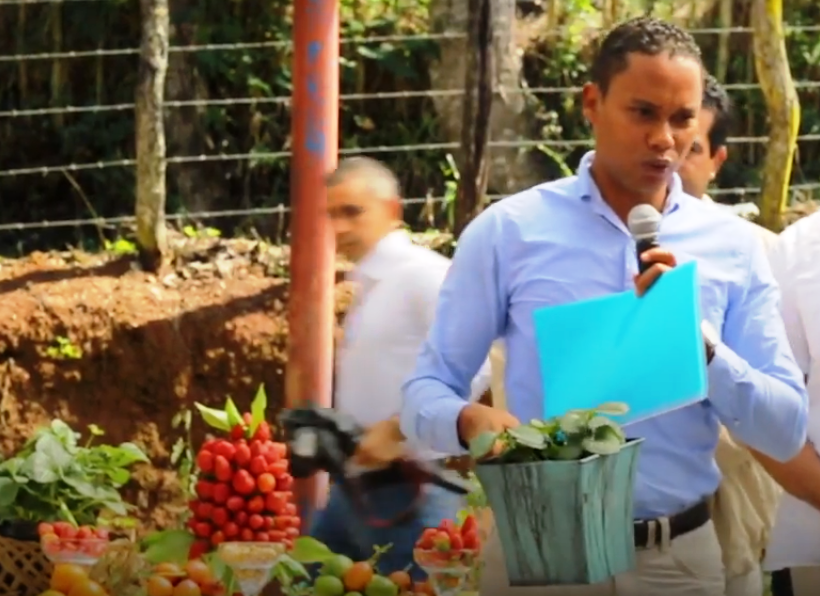 Jarabacoa, Dominican Republic.- Growers of strawberries in greenhouses at Los Dajaos in Jarabacoa (central) will get government funding, equipment and assistance, a promise made by president Danilo Medina during a surprise visit on Sunday.
"I propose that we redesign this and bring the financing to 40 million pesos or more, so that 100 or 150 producers can be integrated and benefit. We will also give them a truck, " Medina said.
He said he will be send an official commission next Wednesday to the site to resolve the problems with the roads, a school and the aqueduct.
"As of today, the aspirations of improvement of strawberry growers will be a reality," said the president at a meeting of the Los Dajaos Farmers' Association (Asada).
This project will raise the income of farmers at Los Dajaos, El Dulce, Los Marranitos and El Manguito.
Strawberries are grown in the regions of Jarabacoa, Constanza and San José de Ocoa.
Medina stressed the project's potential and the importance of repaying the loan.