Villagers fear icon banana plantation may vanish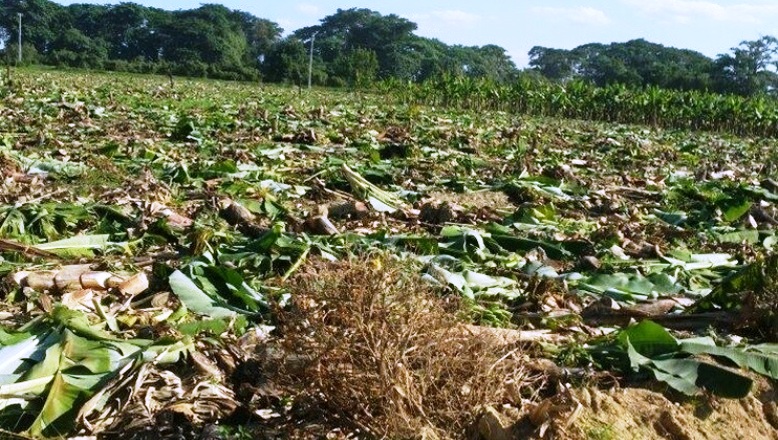 Banana plants cut down at La Cruz de Manzanillo
Montecristi, Dominican Republic.- Farmers living in several villages  of the northwestern province affirm that some 400 hectares of banana plants were cut allegedly on instructions from La Cruz de Manzanillo agro project manager, Guillermo Torres.
Jose Luis Contreras, Luis Martinez, Catalina Recio and others, said it's painful to see banana plantations cut down under full production and demand that the project manager explain his action.
They said the situation affects hundreds of poor resident families, since they depend on the jobs in the banana project.
They said they're worried that the country's oldest banana plantation, founded by the Granada Fruit Company in 1942, will cease to exist.