46.1% of spending went to pay govt. workers, debt service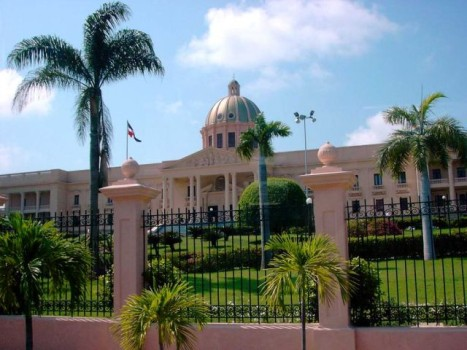 National Palace
Santo Domingo.- The payment of remunerations in public service and interest of the debt accounted for 46.1% of expenditure in the first two months.
According to the Budget Office, RD$20.35 billion (US$433.0 million) went to pay interest on the debt, both domestic and foreign, or 21.1% of the total RD$96.5 billion expenditure for January and February.
Meanwhile, salaries and other stipends totaled RD$24.1 billion in two months, or 25% of public spending.
Current transfers accounted for another quarter of expenditures, or RD$25.7 billion for that period.
Outlet diariolibre.com reports that public expenditure (without financial applications) for RD$96.5 billion in that period exceeded RD$12.4 billion, which, without donations and financial sources, was RD$84.1 billion.