Agency extends tax breaks for agro sector ravage by storms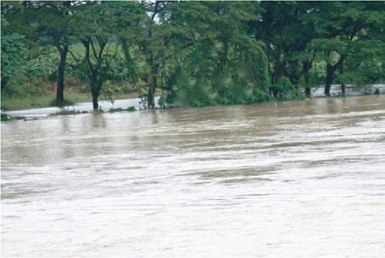 Tropical Storm Olga put entire farms under water
Santo Domingo.- The Internal Taxes Agency (DGII) on Thursday announced the extension of the tax breaks for the agro sector, which releases its businesses from paying the Income, Assets and Withholding taxes in advance.
The DGII measure which takes effect today, whereas General Rule 01-2017 says it's the Dominican State's interest to continue to support to the agro sector's development, assuring that "the fulfillment of its tax obligations doesn't alter its economic decisions."
These tax breaks for that sector began in 2008, to support farmers and ranchers who sustained heavy losses from the damages caused by tropical storms Olga and Noel.
The Tax Code allows the DGII to grant total or partial exemption to several taxes, citing force majeure provisions that justify delayed payments.