Conference to weigh growth of booming mining sector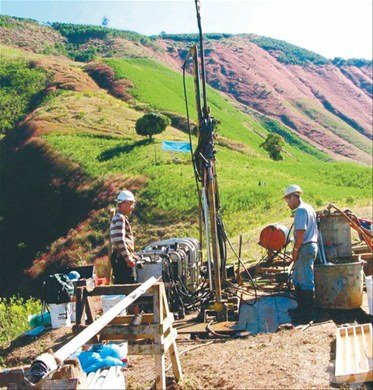 GolfQuest at San Juan de LM province.
Santo Domingo.- The Roundtable of Commonwealth Countries in the Dominican Republic will host on Thursday, April 20 a breakfast-conference with Julio Espaillat, President of GoldQuest, a mining company of Swiss, British and Canadian investors, which has identified new gold and copper deposits in the country 's west region.
The dissertation, "the opportunities that responsible mining brings to the Dominican economy, "will begin at 8:30am in the Yarey salon in Hotel Sheraton, where Commonwealth Roundtable president Fernando González Nicolas will deliver the welcome speech.
The activity sponsored by the Dominican Republic Mining and Oil Chamber (CAMIPE) and the British, Canadian, Trinidad and India binational Chambers.
Among those attending will be ministers, ambassadors, representatives of international organizations and industry and business associations.
The organizers stressed that mining is currently one of the main pillars of Dominican Republic's economy, and with prospects of continued growth.