Multinational unveils US$100.0M+, 50MW wind farm at Montecristi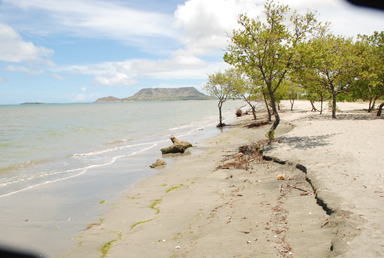 Montecristi
Santo Domingo.- The multinational IC Power on Tuesday unveiled the wind farm renewable energy project at Agua Clara, Montecristi (northwest), whose initial investment of more than US$100.0 million will generate 50 megawatts.
Project CEO Marcos Cochon said the project has a potential to install up to 200 MW once its fourth phase concludes.
He said work on the project will start once the permits are obtained, in coordination with the State-owned Electric Utility (CDEEE).
The energy project will be built in compliance with National Energy Council (CNE) and Electricity Superintendence (SIE) regulations and financed by local banks, Cochon said, who touted the benefits of the initiative.