Distributors buy 471.4MW from power companies via tender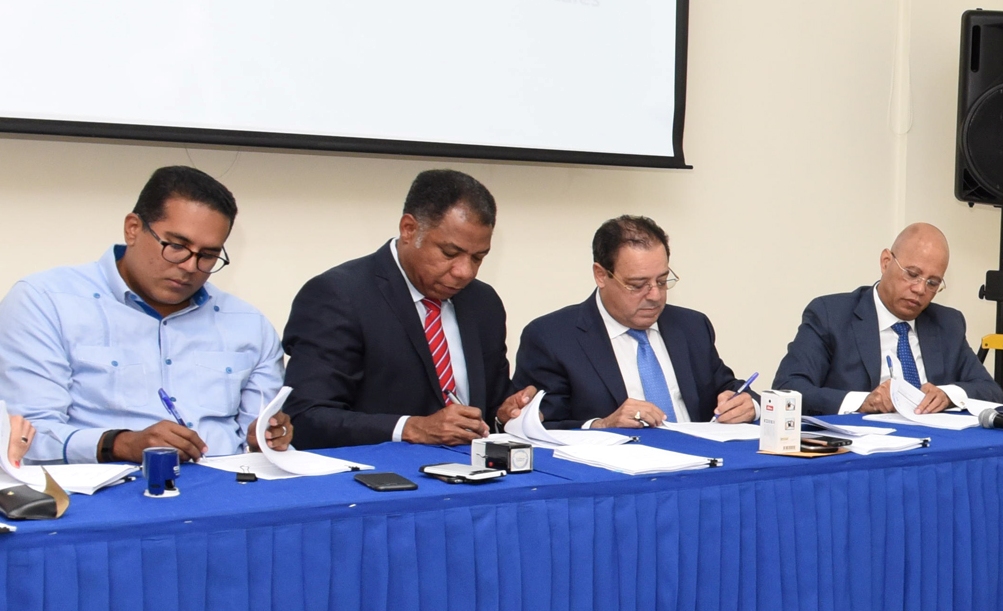 Santo Domingo.- The State-owned electricity distribution companies Edenorte, Edesur and EdeEste on Monday signed contracts to buy 471.4 megawatts of energy, from the power plants EGE Itabo, and AES Andrés, through a tender by the State-owned Electric Utility (CDEEE).
Through the 5-year contracts in effect as of April 20, AES Andrés will supply 275 megawatts, whereas EGE Itabo will provide 196.5MW.
CDEEE CEO Rubén Jiménez Bichara called the contracts "historic," noting that it's the first time the Edes contract energy via tender, as the General Electricity Law 125-01 stipulates.
The contracted electricity will cost 8 cents Kw-H, according to the Power Purchase Agreement, approved April 7 by the Electricity Superintendence (SIE).
The contracted energy will be 40% for Edesur (78.6 megawatts) from Itabo and 110 megawatts from AES; 30% to Edenorte and equal proportion to EdeEste, with 58.9 MW of Itabo and 82.5 of AES each.
The contracts were signed at CDEEE offices by the administrators of the three distributors of electricity.