IMF says Dominican Republic to grow 5.3% in 2017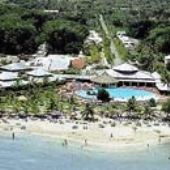 Tourism the big boost.
Washington.- Central America will slightly increase its growth rate to 3.9% in 2017 and 4.1% in 2018, with Panama at the head of the subregional expansion
It said the Dominican Republic, although not a member  of the Central America subregion will grow 5.3% this year.
The International Monetary Fund (IMF) released the figures on Tuesday in its report " Global Economic Prospects."
It said Central American will rebound after the 3.8% posted in 2016, and is partly due to the robust growth rate of the United States economy.
Panama will again lead the expansion with rates estimated at 5.8% this year and 6.1% the next. Nicaragua is expected to grow 4.5% in 2017 and 4.3% in 2018; And Costa Rica, with an expansion of 4.1% and 4%, respectively.
Guatemala will grow 3.3% this year and 3.5% the following year; Honduras will do so by 3.4% and 3.6%, respectively, and El Salvador, 2.3% both years.
The Dominican Republic, a member of the Central American Integration System (SICA), but not included in the Central American average, will maintain a solid economic growth rate of 5.3% for this year and 5% for the next one.