Nixing banking secrecy at top of concerns in new law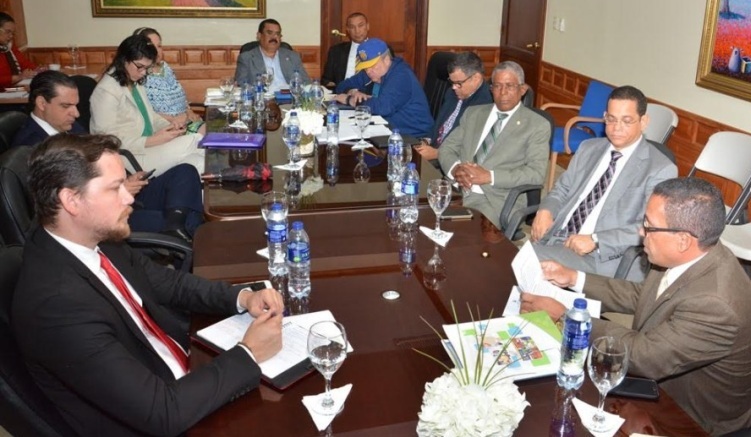 Meeting at Senae. Photo elnuevodiario.com.do
Santo Domingo.- In a meeting with the Senate Defense and Justice commissions, several banking, tourism and other business sectors, on Monday said that among their top concerns with the around 30 dissident proposals, is the elimination of banking secrecy contained in the bill for the Money Laundering and Terrorism Financing Law.
The legislation would repeal current Drugs Control Law 72-02, and noted that it's a longstanding demand by international organizations.
In order to study the entities' demands, both commissions appointed a subcommittee to seek consensus among the parties.
"The biggest concern that some business sectors have is the part of banking secrecy, much debated," said senator Jose Rafael Vargas.
He said however that everyone agrees that it's a demand by international organizations, which seek to maintain the need for documents by direct or nominal means of investors or donors on the funds handled by those negotiations.
The commissioners heard the positions of the Institutionalism and Justice Foundation (Finjus) executive vice president Servio Tulio Castaños; Dominican Republic Hotels and Tourism Association (Asonahores) legal director Alba Russo, National Free Zone Council legal advisor Cristian Pimentel, and Dominican Free Zones Association representative José A. Martí.
Also present were Internal Taxes Agency legal director Ubalilo Trinidad; Central Bank adviser Ricardo Rojas, and Presidency Deputy minister Juan Jimenez.