Minimum wage hike of 20% 'excessive,' will lead to layoffs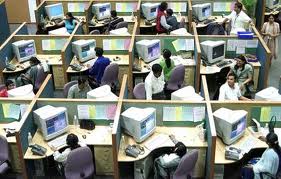 Santo Domingo.- Dominican Republic Industries Association (AIRD) executive vice president Circe Almanzar on Monday called the 20% salary on the minimum wage ordered by the National Wage Committee, excessive, and will lead to layoffs.
She noted however that in a meeting yesterday the Committee's three sectors stated more flexible positions, regarding the reclassification of businesses that could lead to break the current deadlock.
She said the AIRD has been demanding an industrial reclassification since 2004, to establish a salary according to a company's sales volume and number of workers.
Interviewed on El Dia, Telesistema, Almánzar said the minimum wage should be established according to the inflation level, which is around 4.5%. She said that the increase should be 60 percent above the inflation level.
The business leader stressed that the AIRD's position isn't exclusively related to large companies, which she affirms have minimum wage of around RD$22,000 per month, and instead the small and medium businesses, where a wage increase has a stronger impact , due to the other "labor costs" they have to face.
Almanzar added that enforcing the business reclassification law would avert the distortions which she affirms jeopardize the SMEs.