As UN troops pull out, Senate looks to improve border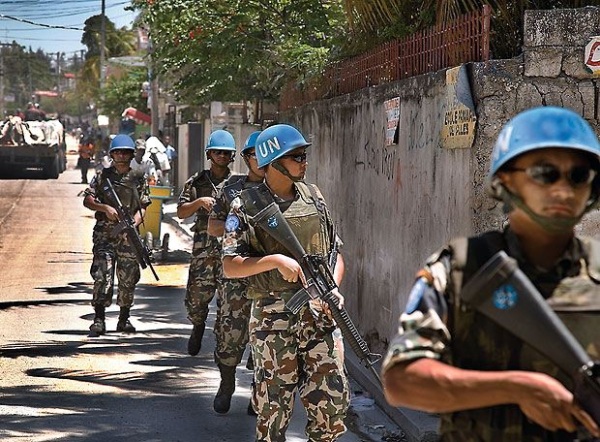 Santo Domingo .- A Senate commission will study the measures to be taken along the border with Haiti in the wake of the pullout of UN peacekeepers (Minustah) from that country, "to strengthen security and defense ff the nation and guarantee the Dominican permanence in the zone," EFE reports.
Elias Piña (west) senator Adriano Sánchez, who requested the commission, said most of the border provinces don't have a military structure to deal with the region's security and defense challenges.
He said the withdrawal of UN troops from Haiti poses "a heightened danger for the country's border and national security," as evidenced by the fact that those forces occupied Haitian soil, they failed to eradicate the trafficking of Haitian nationals, guns and drugs, among other felonies.
The commission aims to establish the 18 farming, fishing and forestry production units, started in 2009, along the border provinces (Pedernales, Independencia, Elías Piña, Dajabón and Montecristi), to create jobs and family income, provide local producers the necessary tools, piped water and food items at low prices, ensure security, and improve education.