Cable car 60% complete; aims to shuttle 300K+ commuters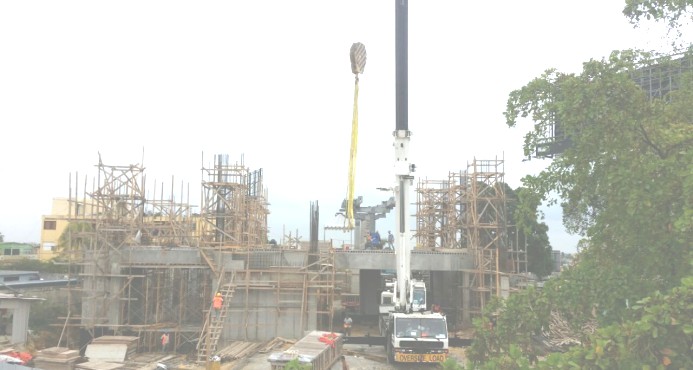 Cable car construction. Photo URBE
Santo Domingo.- The Dominican capital's cable car, the first of its kind built in the country, aims to shuttle more than 300,000 commuters in some 30 barrios, most of them poor, is 60% complete.
The agency which develops the La Barquita and surrounding areas (URBE) provided the information and said it currently works on finishing the station at the barrio of Gualey, then continue with Los Trews Brazos and with the assembly of the cables to test the system in the coming months.
It said 100% of the 'Teleferico's' electronic components are manufactured in the Dominican Republic.
Many barrio dwellers are eager to ride the modern transport system whose construction began early last year.
The URBE said the cable service will help commuters access the Santo Domingo Metro." Of the 36 towers or bollards comprising the system that will support the wiring, 20 have been built and by next month the work of another 10 additional ones will begin."